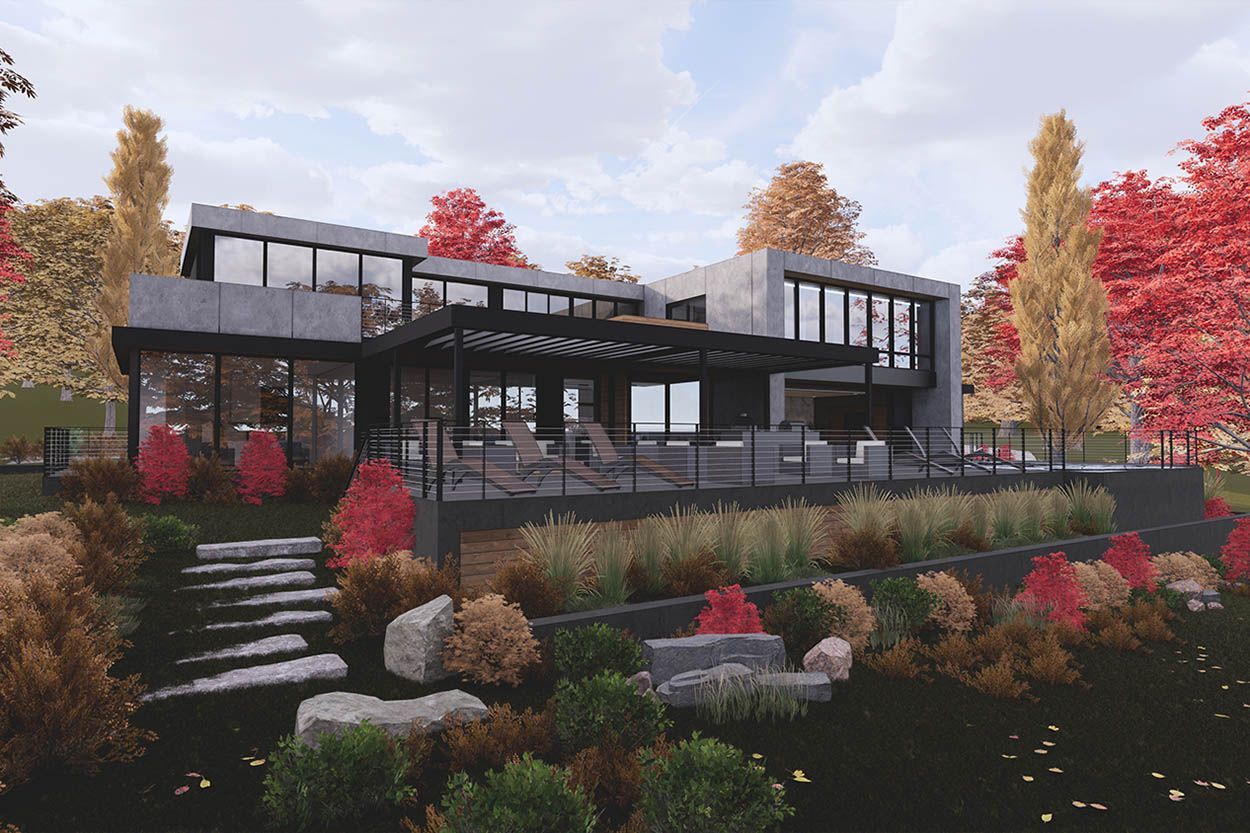 Summit Lake Retreat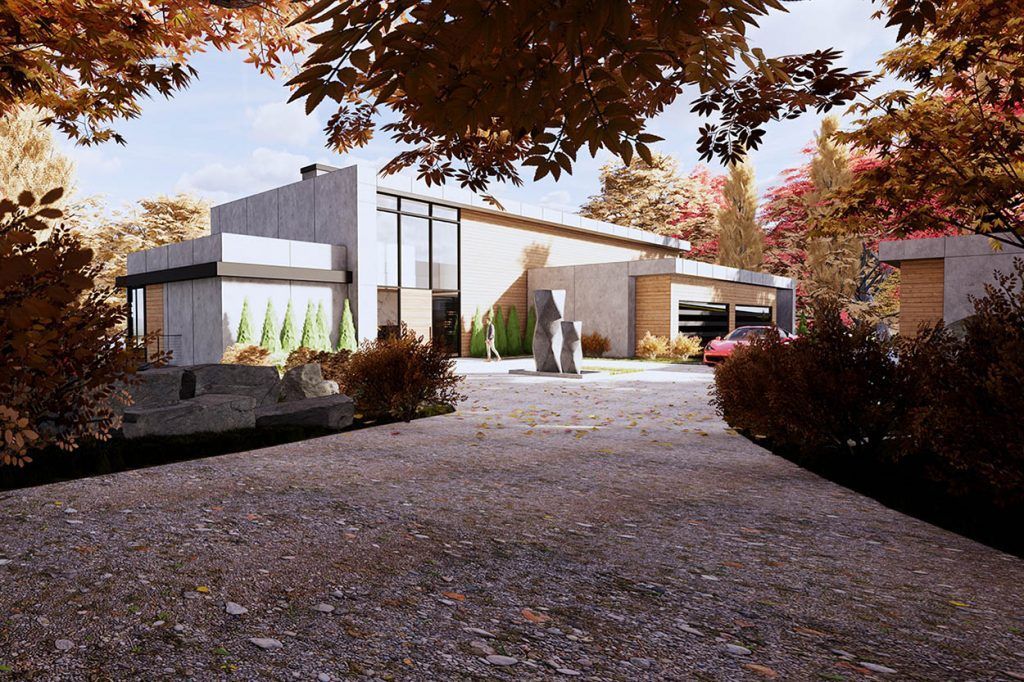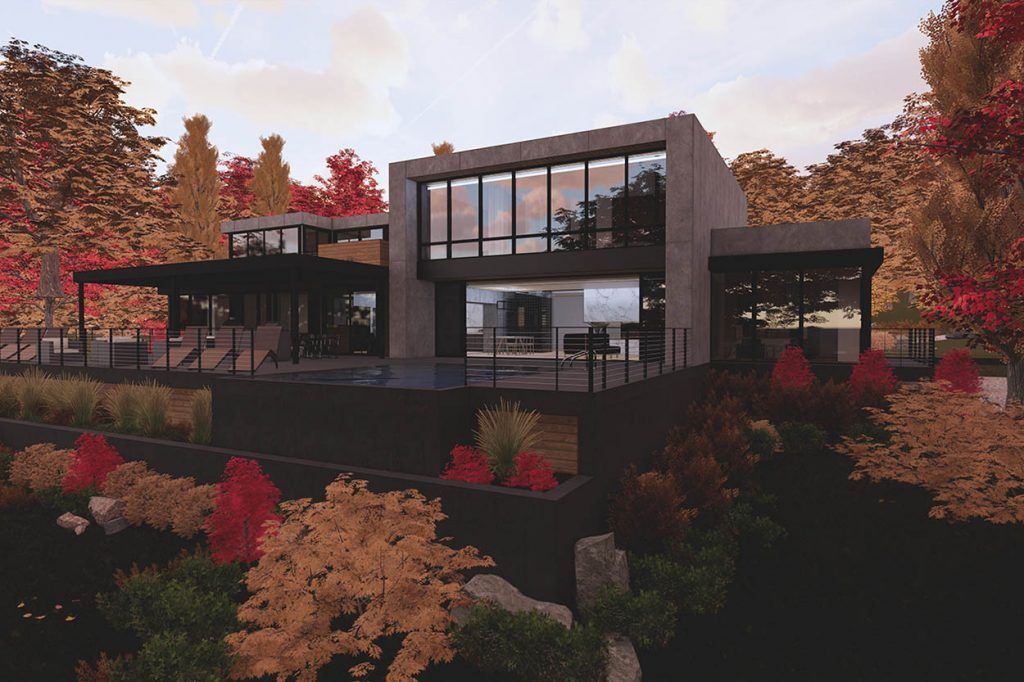 Responding to the modern lifestyle of the young, jet-setting clients, the home is designed to be an oasis for them and a welcoming country retreat for their visiting friends.
The home is organized around well-sized living spaces, intended to share with guests and host gatherings while private quarters provide ample separation amongst its occupants.
It sits above a private tranquil lake in northeast PA where each room commands a view of the rolling hills and shoreline. Walls of operable glass seamlessly connect interior spaces onto outdoor patios and the quintessential Pennsylvania landscape beyond.
A detached multi-car garage doubles as a museum for the client's extensive antique car collection. The art gallery aesthetic of refined garage bays provide a proper place for the cars to live within. It is positioned to create an intimate private court and reinforces a sense of entry for arriving guests.
Remotely located guest suites feature casual sitting areas, well appointed en suite bathrooms, and private outdoor balconies.
The master suite, located on the top floor, commands the best views and services all of the clients needs. A home gym, coffee station, rooftop jacuzzi and bar, and ample space on the sun deck blur the line between being home and feeling like you're on vacation.
Locally sourced wood rain screen walls warm the exterior while concrete ties the home to natural, rocky landscape.